Hello I`m Timea Gelencser, (miss Word hungary 2016)
I want to share with you the most important milestones of my life so far.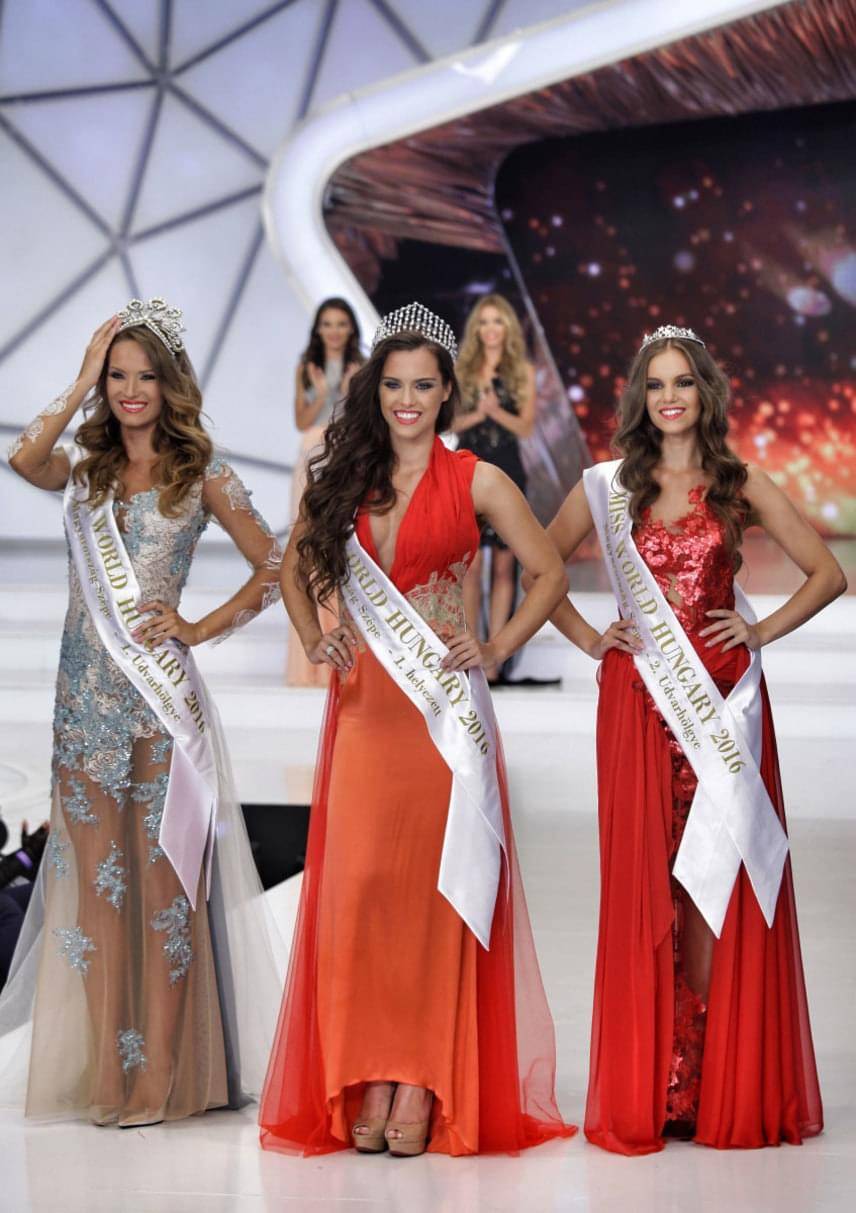 Since childhood, my life has been driven by sport. I grew up to become a 'Fit Kid' and an acrobatic show dancer for 10 years. I have successfully represented Hungary at several European and World Championships.

In 2016 I won the title of Miss World Hungary and then began a new adventure at The New York Film Academy, where I studied acting. Acting has always been a great passion of mine.

At the beginning of 2019, I spent almost 4 months at the Exatlon Tournament in Dominica, where I finished in 3rd place. And in the second half of the year, I was invited to be a mentor and trainer for families in the reality show Run Family, Run!

So not only was sport a decisive part of my childhood, but it has been an integral part of my daily life ever since. I mainly enjoy running and weight training.

Back in 2008, I first discovered the Indi-Go Style brand. After one of my fitness races, I received an Indi-Go kit from my Mom. I didn't know this brand at the time but after trying the products, I fell in love.

However, after many years of use, I have found that not only is it beautiful, but it is very sustainable!

To this day I have this clothing set and am yet to find anything wrong with it!
In 2016, I was delighted to be invited to do a photo shot for the new collection
and since then I have been the Ambassador of Indi-Go.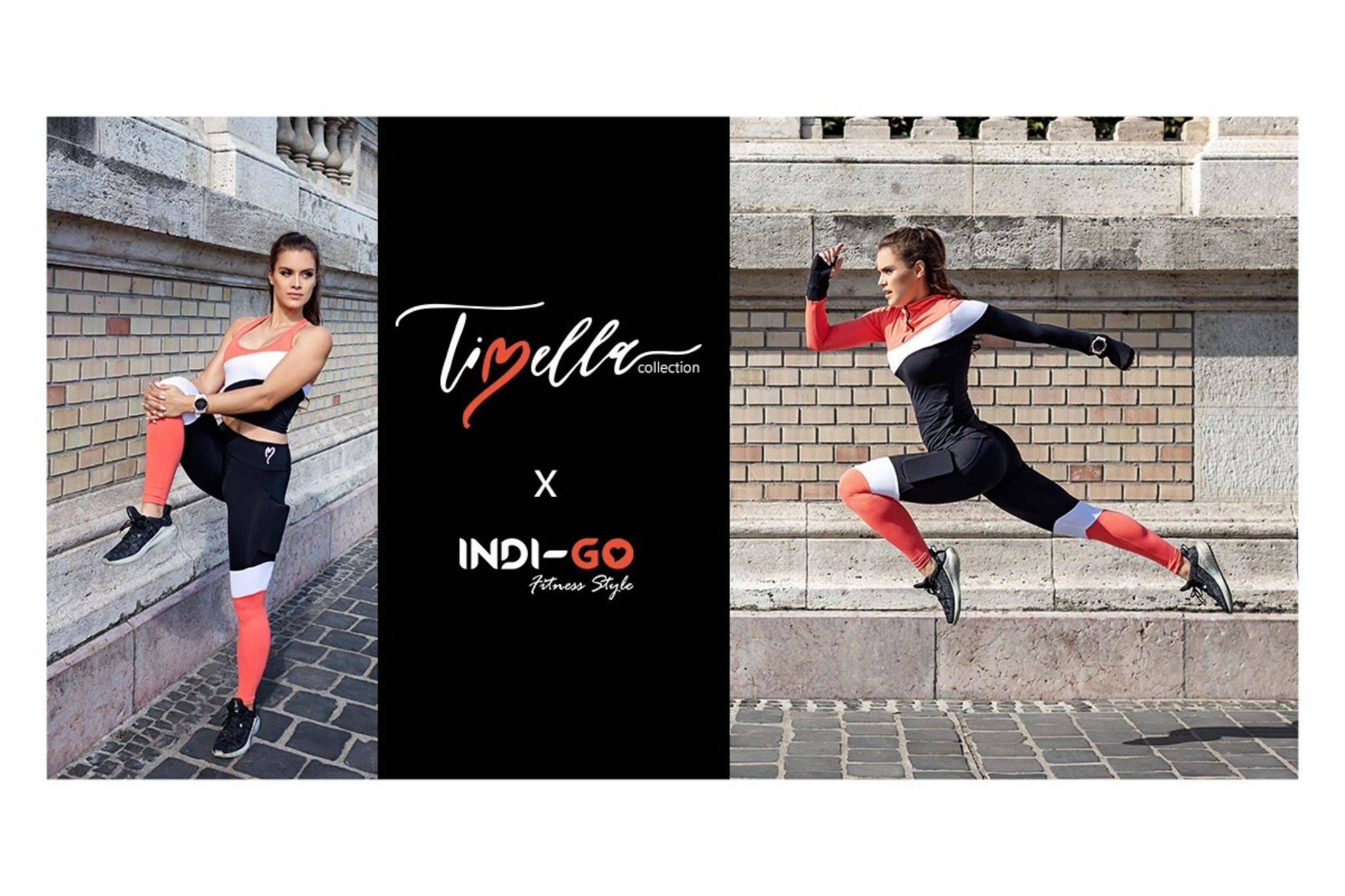 This working relationship has long since grown into a friendship, so it wasn't a question of the brand when it came to my idea of ​​the Timella Collection!

I have designed my workout clothes to fit around what I believe to be vital parts of my identity. Every little detail is tailored to my liking. I hope people are able to represent themselves through this style and that many of you are able to identify with it.

For me, besides quality, one of the most important aspects is the sleek elegance. I also like the patterns, but if I had to choose, I'd rather play with colors than with different graphics.

My favorite colors are the shades of salmon and coral. Fortunately, we managed to find a color that matched my vision and looks beautiful. This coral color is combined with the eternal favorite, the combination of black and white.

Another important aspect, of course, is function. Since sports are part of my daily life, I know what the expectations are for a perfect workout suit. For example, we have a rubber pocket on the thighs of the running pants so that you can carry your phone safely whilst running.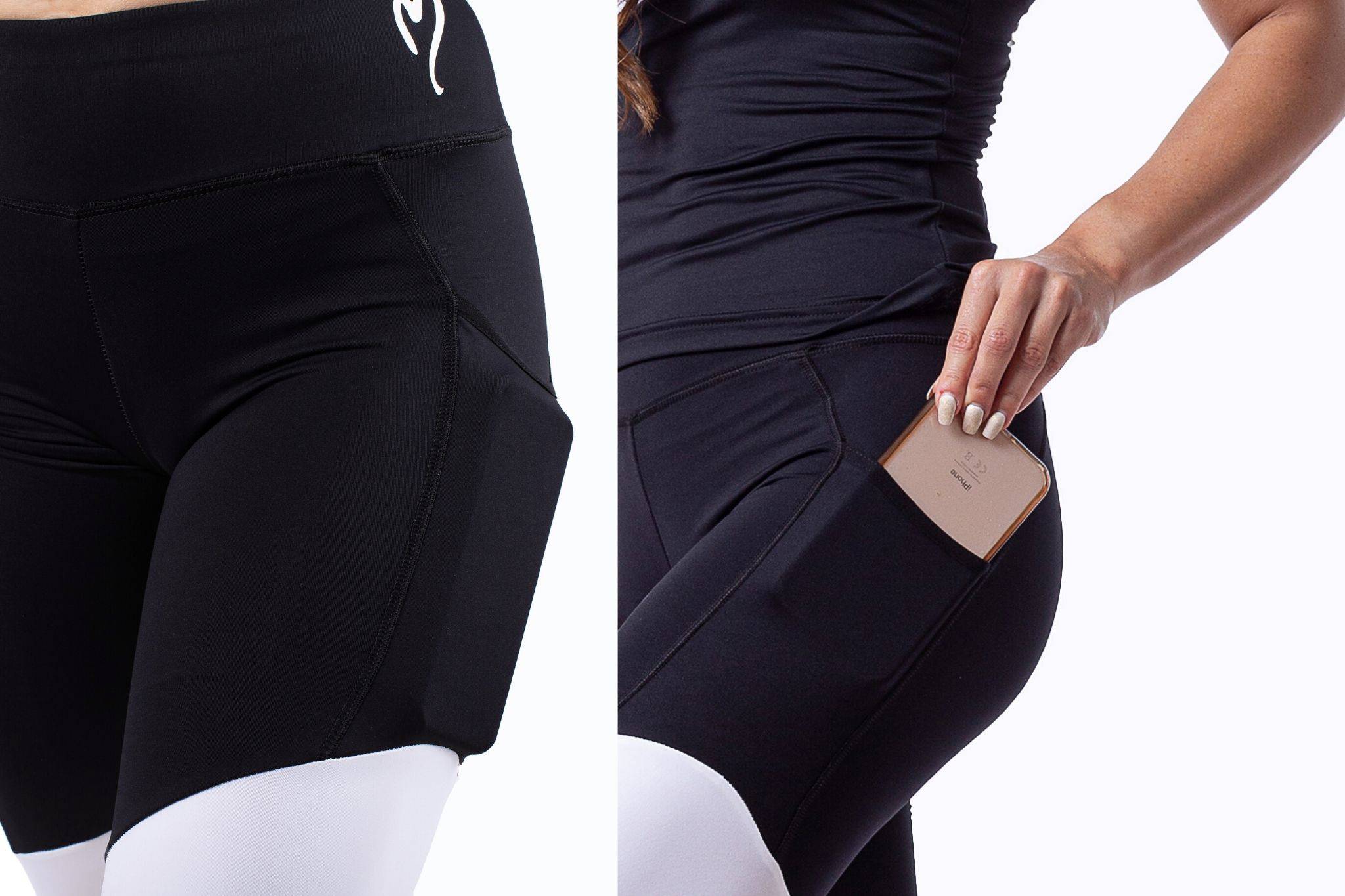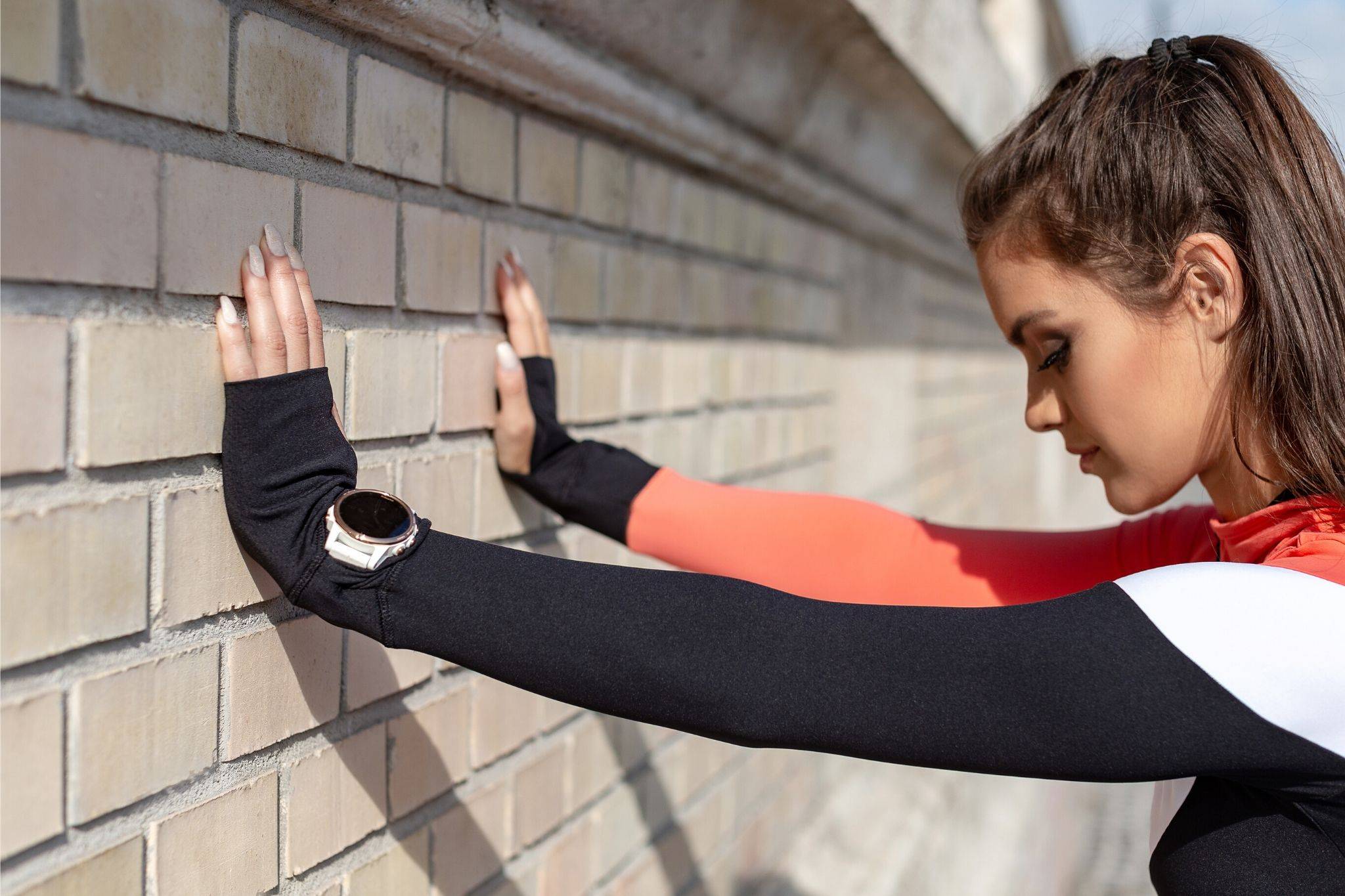 In addition, the trousers have a small pocket at the waist for smaller items, such as your keys or tissues. Special solutions have also been added to the running top, such as an opening in the wrist that allows you to look at your sports watch without having to pull up the wrist warmer!

But it's also a special feature that the bottom and thighs of all the training pants are double-layered, so any cellulite won't be so obvious. The fitness collection is also very versatile, with multi-patterned trainers with shorter or longer designs, not to mention fitness pants, which are made with the pretty V-shaped waistband.

What I really like about my collection are the comfortable, hooded casual outfits that I designed with a direct zipper pocket!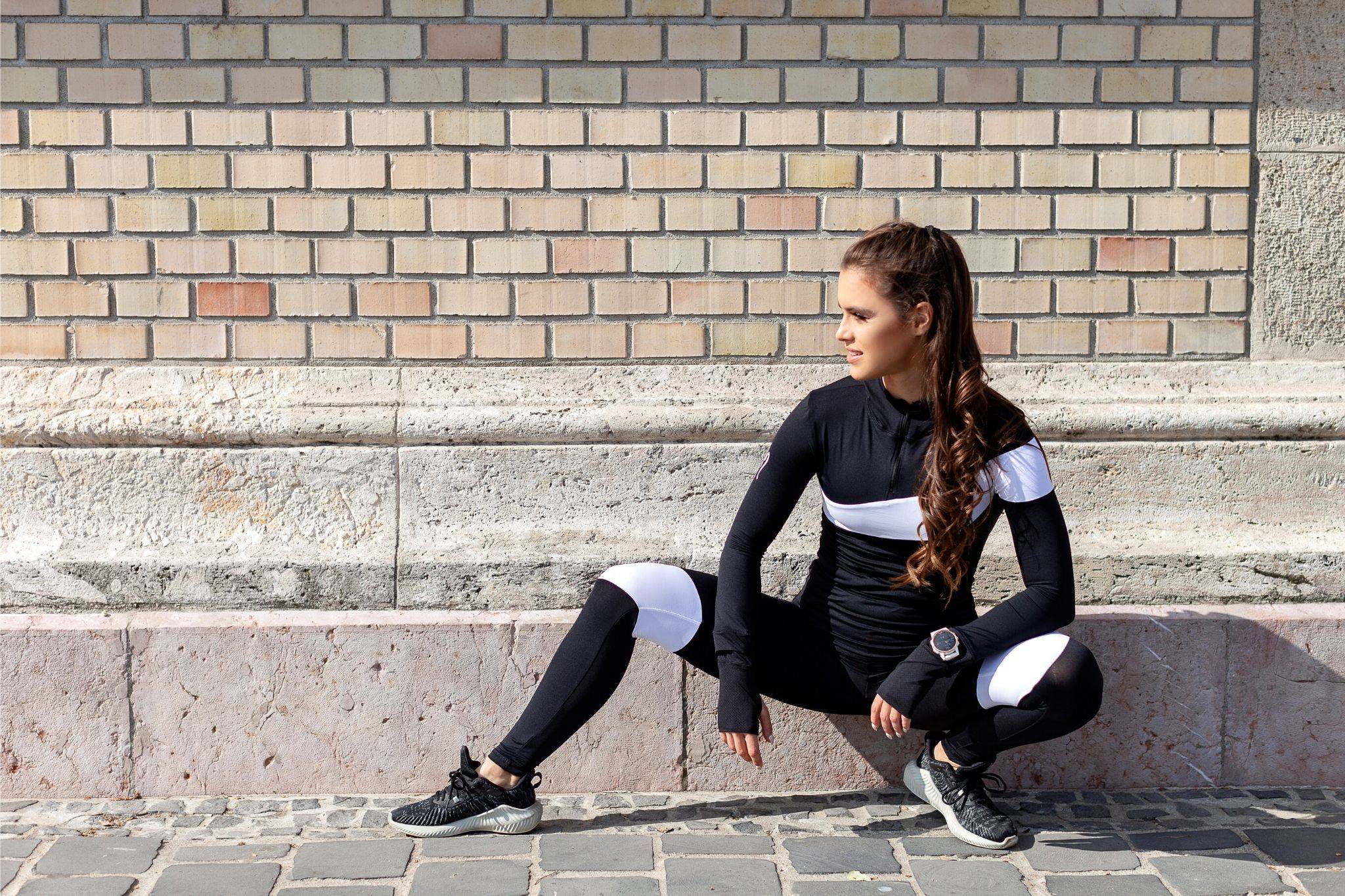 You have a lot of different products to choose from and I sincerely hope you find your favorite among them!

With the Timella Collection, we are constantly helping foundations.
FOR EVERY ORDER WE GIVE £10 TO A PERSON, FOUNDATION OR ORGANIZATION IN NEED.
The first person to benefit will be Georgina Orosz.
She was a Fit-Kid racer (like me!) and trained to be a gymnast and circus performer. Unfortunately, Gina suffered badly in a car accident and was paralyzed from the waist down. It is terrible to think that anyone had to give up their dreams overnight.If you also do your best to lead a healthy life, you probably know what I'm talking about.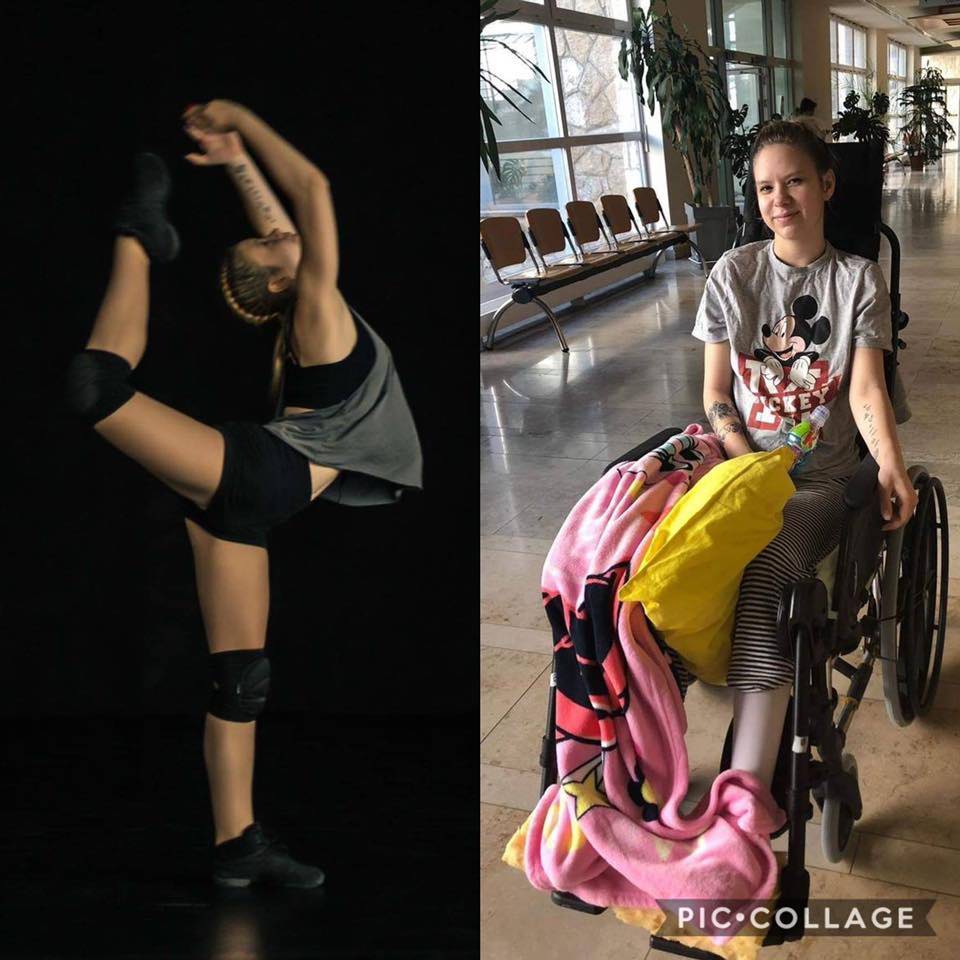 We are raising money for her to build wheelchair access where needed and of course vital medical treatment. We are supporting her until Christmas with the hope that we can make her family's life a little easier.

I wish you every success in your daily life, in achieving your goals, and of course super training in the Timella collection!

With love: Timea Gelencsér (Timi)

This is the place where you can truly be yourself – by discovering your unique style.
CHECK OUT OUR SHOP AND FIND YOUR PERFECT workout CLOTHES

Sign up to our newsletter and get your 20% discount coupon for your next purchase
We will treat your personal details with care and never give them to third parties. Our data management system is up to date with European General Data Protection Regulation (GDPR 2018). We promise that we'll send you emails that you will read, but if you change your mind, you can unsubscribe any time.